Bianca loved her Catrike Trail, but not the noisy drivetrain. It was all factory spec except for the KMC DLC Super Light chain and elliptical chainrings that she had upgraded 2-years ago. In those 2-years the chain wore out over 80% and the black chain tubes were badly chewed-up at the ends from the chain and gashing into the front derailleur. The Bearing on the one idler were also worn out.

She felt the trike had gotten harder to pedal and was too noisy. So I got to work. I removed the long chain tubes and installed a TerraCycle Clamp-on Return Idler to guide the chain return. The chain was replaced with a more durable Bulk KMC X10.93 Chain custom sized to Bianca boom length and gears.

The best reward if seeing the huge smile on Bianca's face as she test rode her upgraded and cleaned-up trike.
Catrike Trail TerraCycle idler upgrade
Drag the blue slider in the image below
to reveal the Before and After images
Notice: The Before image on the right shows the original factory black chain tubes.
The After image on the left shows the long chain tubes have been removed and a TerraCycle Clamp-on Return Idler was installed.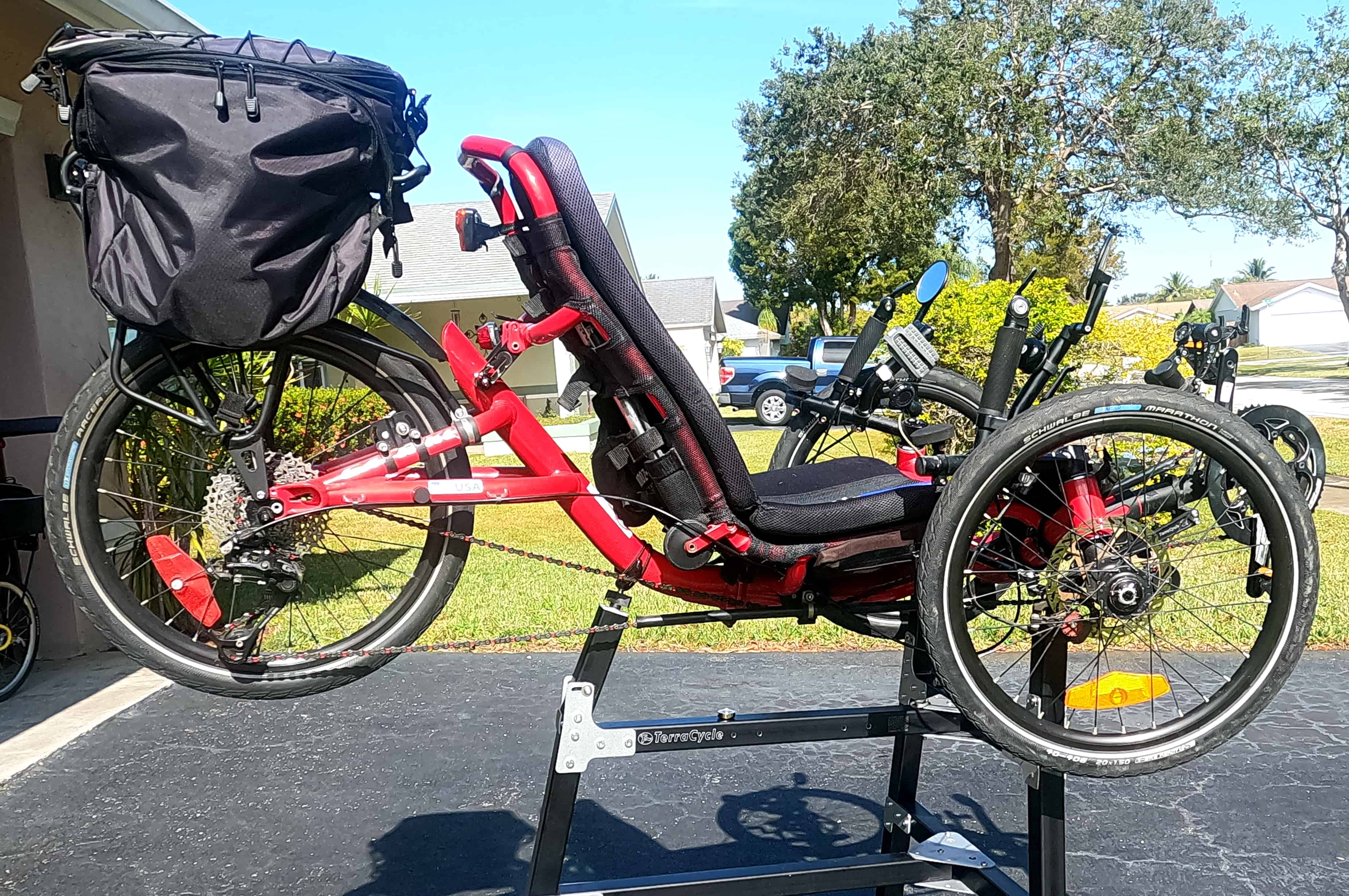 Before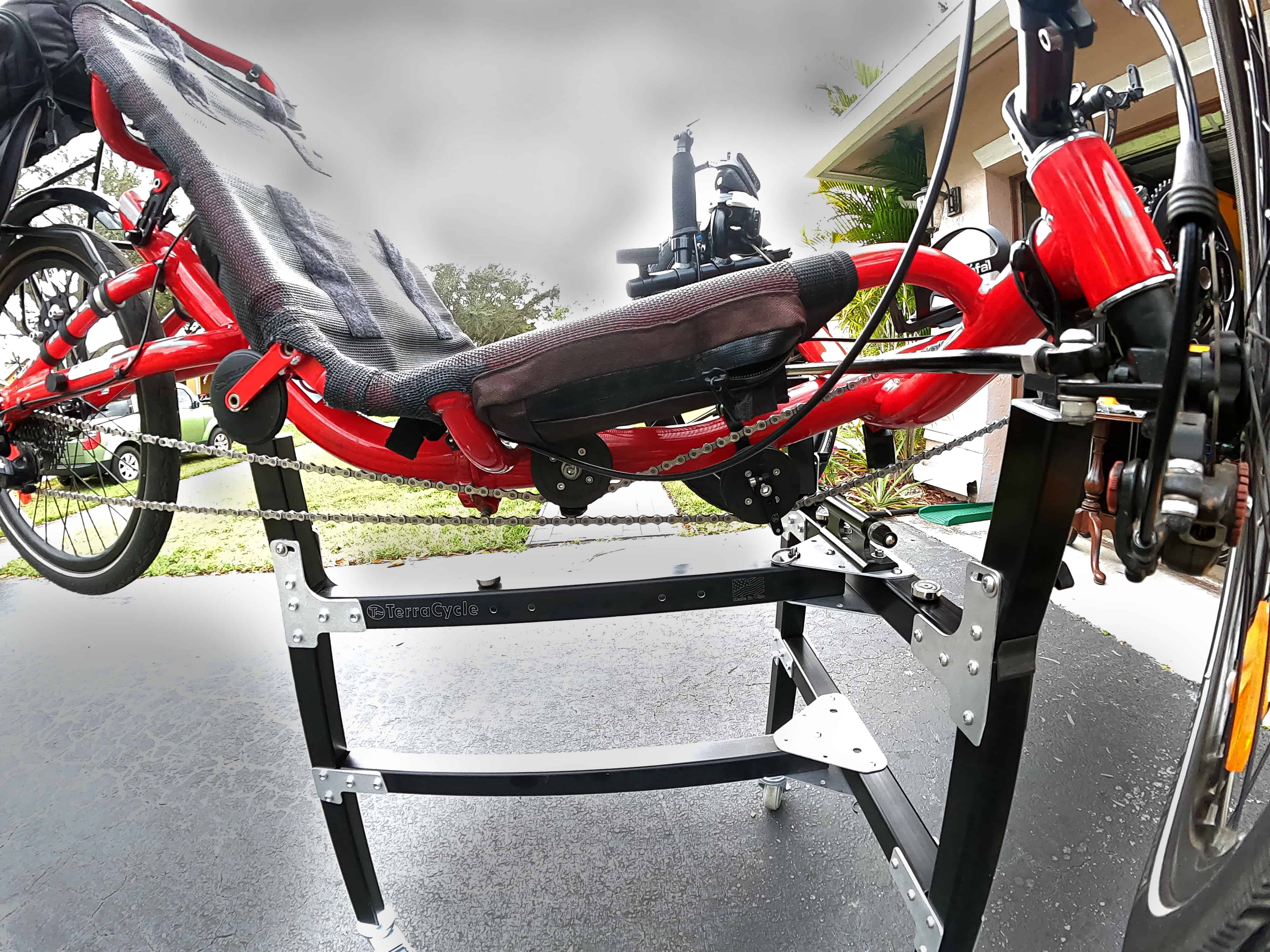 After
Elliptical Chainring challenge:
These non-circular chainrings cause the chain to rise and fall with every pedal stroke. The chain will strike the steering linkage bar and the bottom of the front derailleur cage with every revolution of the chainring if the chain was not guided perfectly guided. I had tried adding additional power idlers to lift the chain above the steering linkage bar. But that caused the chain to rub under the seat fabric. I reluctantly relented and modified a shortened chain tube, attached to the crossbar, as a final guide over the steering bar to the front derailleur (shown in the image below). This worked perfectly. Shifting is smooth, crisp, quiet, and more efficient.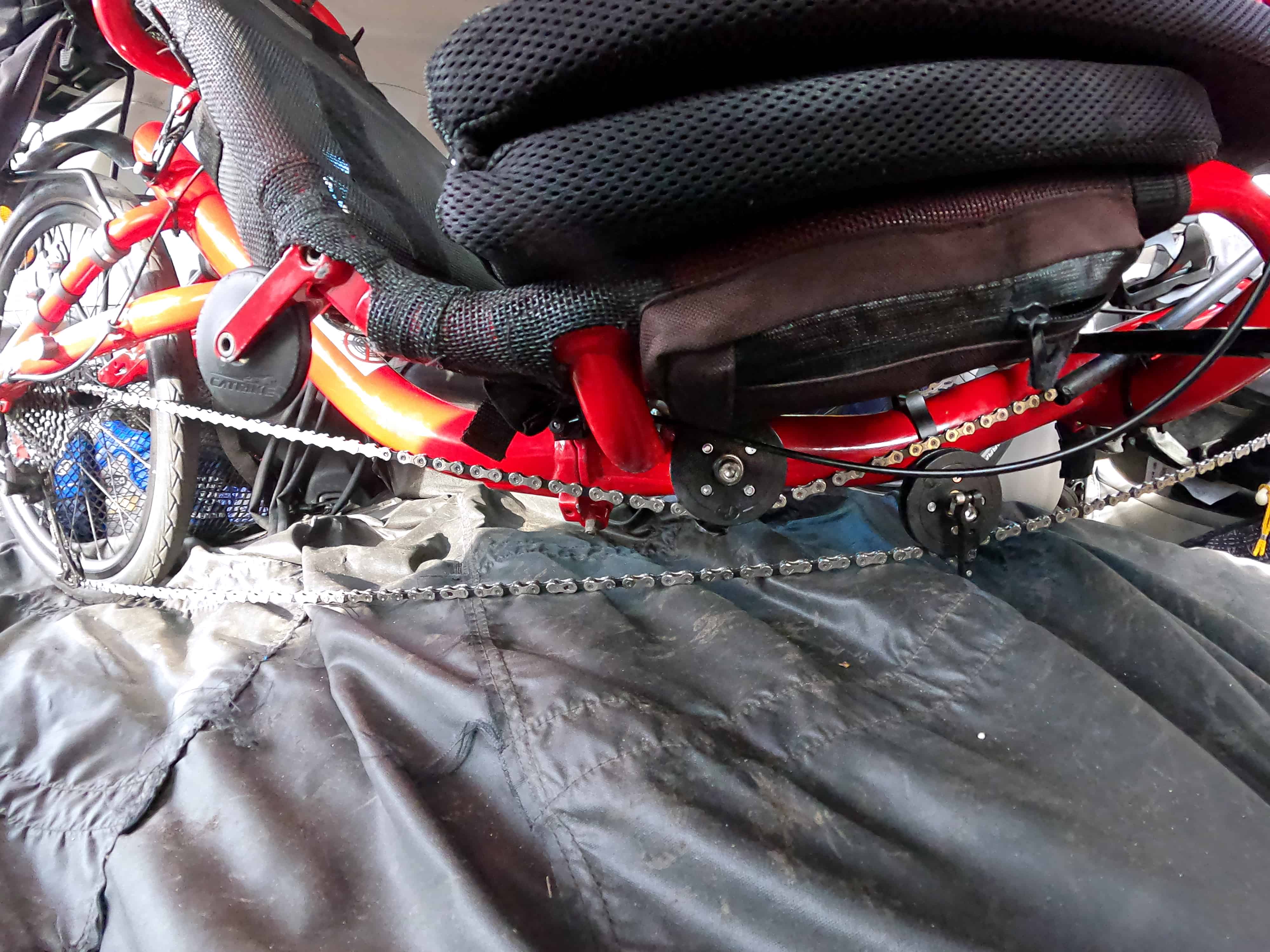 Catrike Trail TerraCycle idler upgrade